THE FIVE BEST FOODS FOR YOUR HAIR and your skin too!
Posted on 07 January 2014
Everybody wants beautiful skin and hair, but not everybody knows that the things you eat can affect how beautiful your skin and hair can be! Eating responsibly doesn't just affect your waistline- it can affect your looks too. Here are some of the best foods to eat if you're looking to keep your skin youthful and hair gorgeous.
Blueberries
Antioxidants are great, and blueberries are loaded with them! In fact, they are one of the highest-antioxidant foods. Why are antioxidants important? For one, they protect you from premature aging, which means good news for your skin. Eat them with your morning Greek yogurt for a double hair health boost- Greek yogurt contains protein and vitamin B5, both important ingredients for healthy hair.
 Wild Salmon and Tomatoes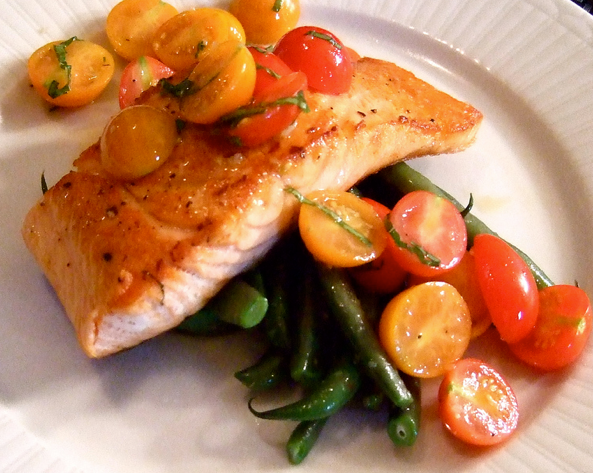 Seek out wild salmon for the omega-3 fatty acids that are not only great for your skin and hair, but also for heart and skin health. In fact, omega-3 fatty acids have links to reduction in coronary heart disease! Salmon also contains protein and vitamin d, which is necessary for strong, healthy hair. It's truly a win-win.
Tomatoes have been known for some time to have anti-cancer properties, but not many people know that they also are one of the best foods for your skin and hair. The skin-replenishing antioxidant lycopene is found in large quantities in tomatoes and tomato products, so make sure you're getting enough. There are so many dishes that can benefit from the addition of tomatoes that it'd be impossible to name them all here.
Oysters 
The taste and texture of oysters may not be for everyone, but they sure are good for your skin and hair! Oysters contain zinc, which is an important ingredient for youthful skin, as well as keeping your hair and nails healthy and nourished. If you've never had oysters, it's time to give them a try.
Walnuts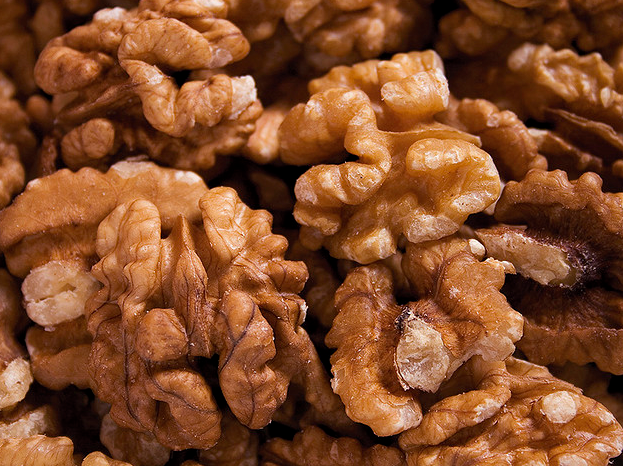 Walnuts are another food that is rich in omega-3 fatty acids, while also containing vitamin e, which is an important part of keeping your skin looking youthful. Walnuts are great on their own, and can even be incorporated in a lot of dishes. Try crushing them up and using them as part of a dry rub for chicken or fish.
This is just a sampling of the foods that benefit your skin and hair. The things to look for in a food are vitamins e and b5, as well as omega 3 fatty acids. Exploring the numerous foods that benefit your skin and hair can turn out to be a culinary adventure!
This blog post is by Cammie Channing
Cammie is a dental hygienist and health writer from Tucson, Arizona.
She loves staying on top of the latest health, beauty,
dermatology
, and dental trends.
X